Don't you just hate it when you add an image to your blog, presentation, or Moodle course and the image background does not match the site?  I have come across this problem in the past few weeks with some colleagues who were working on Keynote presentations and Moodle courses for the new semester.  When I heard that one of my colleagues had bought Photoshop in order to edit out image backgrounds I decided to step in and show him how to save some money.
OS X has a powerful image editing tool, called "Instant Alpha", which you can access in some of the basic programs.  For my colleague, I pointed this out in Keynote, but it is also available in the standard image viewing application, Preview.app.
The image in the upper right of this post is from a blog post by one of my students.  He included an image of the university mascot, Ororin, but the white background really stood out.  It was this image which motivated me to create a quick tutorial video on how to use the Instant Alpha tool in OS X to remove such backgrounds from images.  Here is the video below: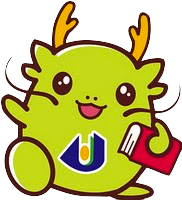 Now, I can't really show you the before an after images here, as the current background on this site actually matches the background of the original image quite nicely, but I will add the final PNG file anyway. Â Download it and pop it into a Keynote file with a dark background and see the difference that a little Instant Alpha can make.